Allow me to introduce you to R&R's exclusive and phenomenal assortment of lighting options that will not only enhance your space, but create an atmosphere that is uniquely You.
Uplighting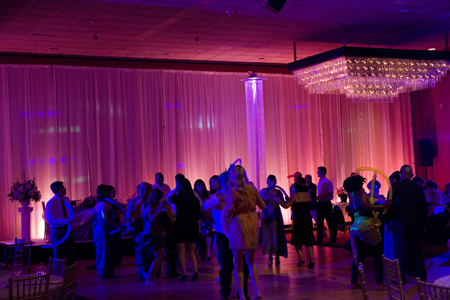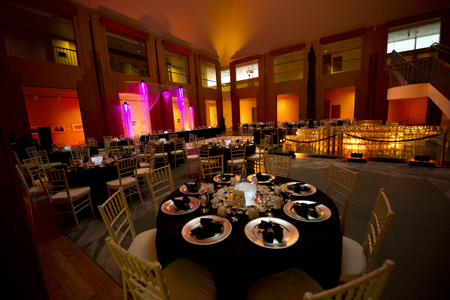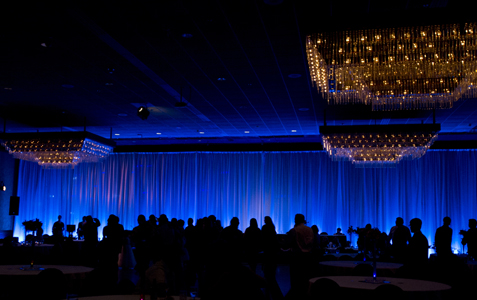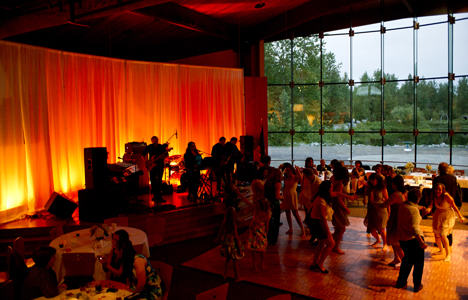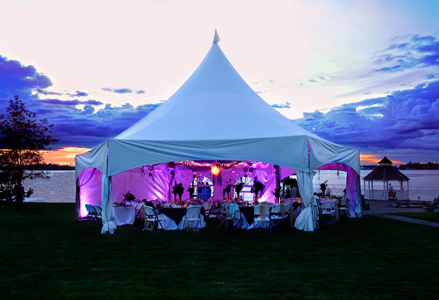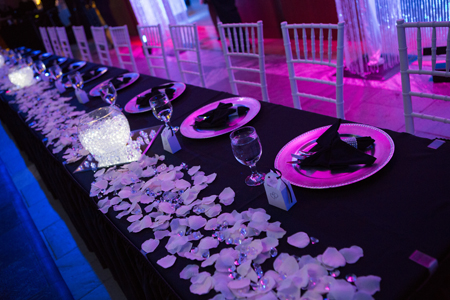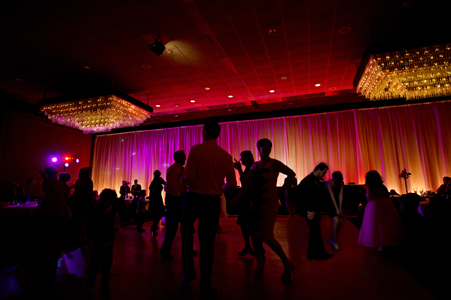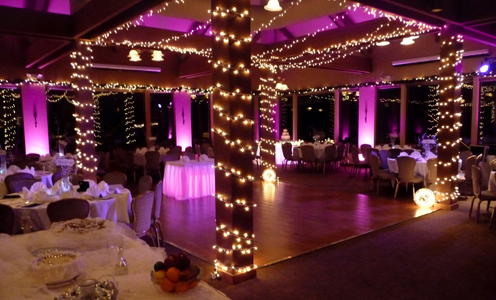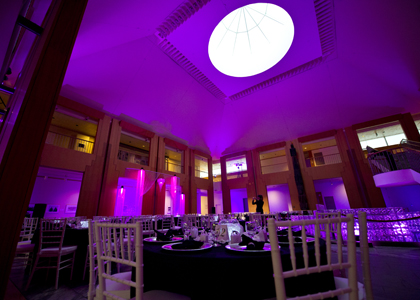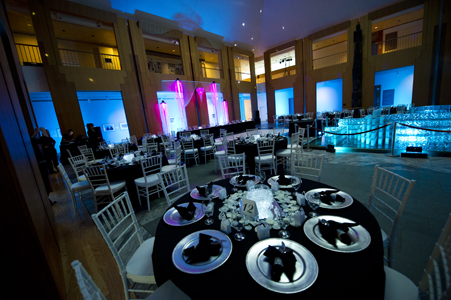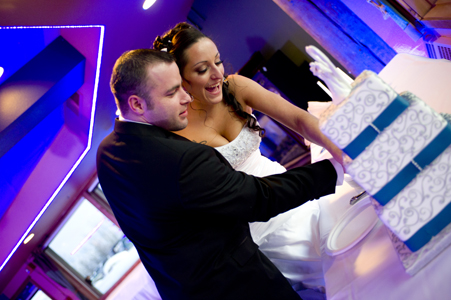 This is our most popular design element, and a fabulous way to enhance your venue.
With a pallet of unlimited color choices and scenes unique to R&R, we can transform your room and express your style in stunning fashion.
Add a backdrop of pipe & drape along your walls or behind your head table for an even bolder statement creating a masterpiece of movement and color.
.... Amazing
Intelligent Spot Lighting
You've made a big investment, and all the pieces are in place, so let's make those details stand out.
This simple and affordable lighting design highlights your special touches in dramatic fashion, and adds tremendous impact to the most important of wedding traditions.
The cake looks amazing, the photos are gorgeous.
.... Perfect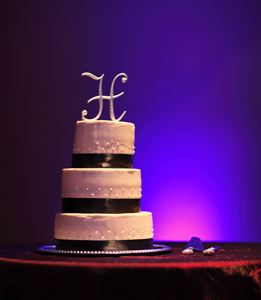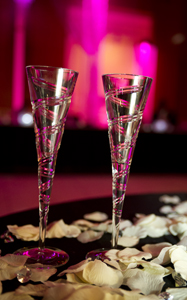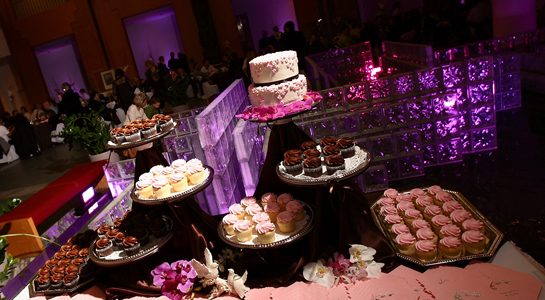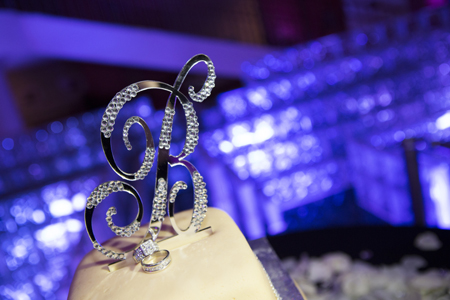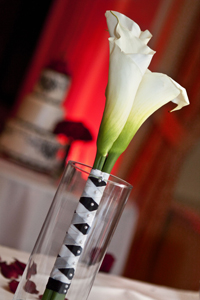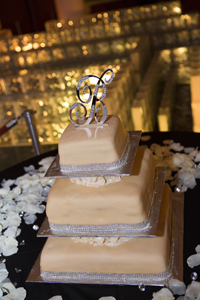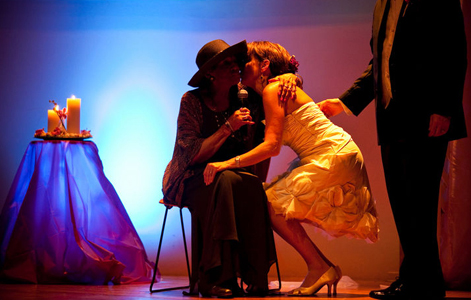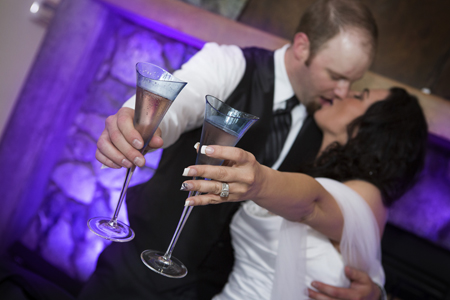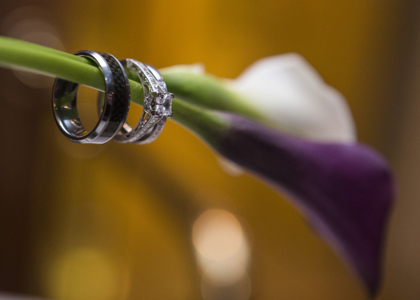 Wash Lighting & Special Effects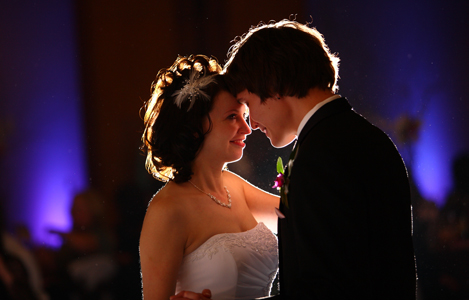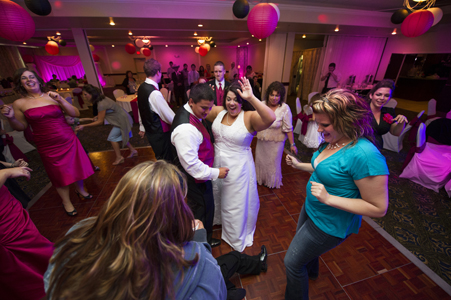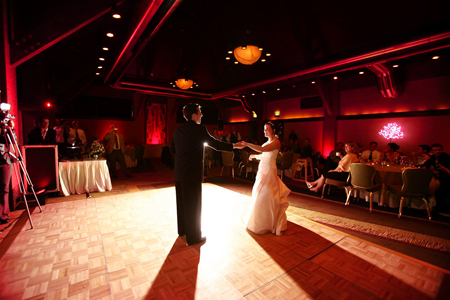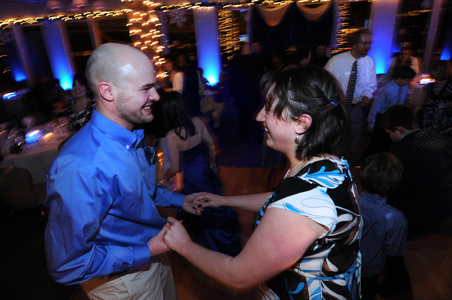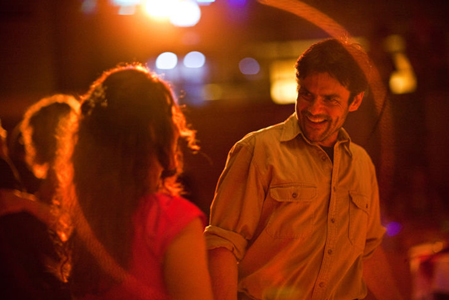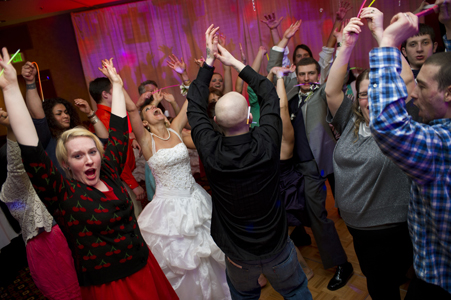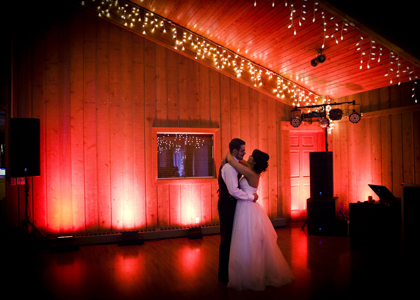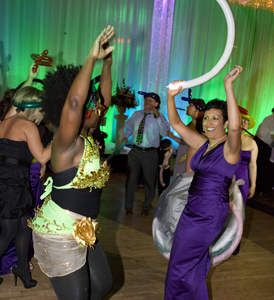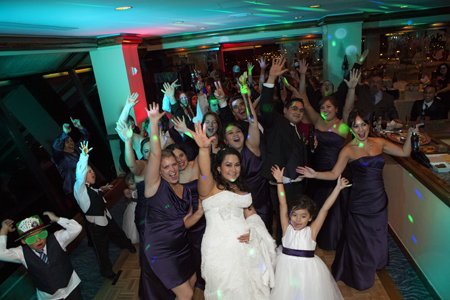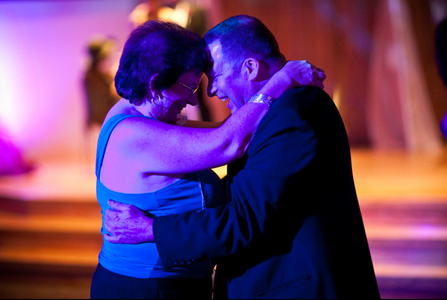 Take your dance floor to a whole new level of elegance, impact and drama. Imagine your first dance under a sky filled with stars... indoors!
Change the mood with a beautiful sunset, walls of glistening water, or maybe you'd prefer a little fire!
This effect dramatically improves guest participation and creates a level of fun and excitement they'll never forget.
Let us turn your party into an event filled with depth, dimension, color and movement, and let's not forget about the ceiling!
.... Stunning
Monogramming
See your name in lights! Adding a monogram or projection is a perfect way to personalize your event and offers a bold and immediate impact unlike any other.
It brings the "Bling" to your dance floor, walls or ceiling. You can create your own design using text, photos, or color, and we'll bring it to life.
Let us turn your reception into your own personal Red Carpet Event.
.... Boom